Jinsoku LC-40 Firmware Flashing Instruction for Mac
Click here to download the driver, software and firmware needed in this instruction
1. Connect the laser machine and your device with USB cable.
2. Press and hold the reset button for 5 seconds and then press the power button. (The machine will not auto home at the firmware flashing mode.)
3. Install the CH34X driver

4. Open Up.dmg

5. If you see this warning, please forward to "System Preferences"->"Security & Privacy"->"General" page.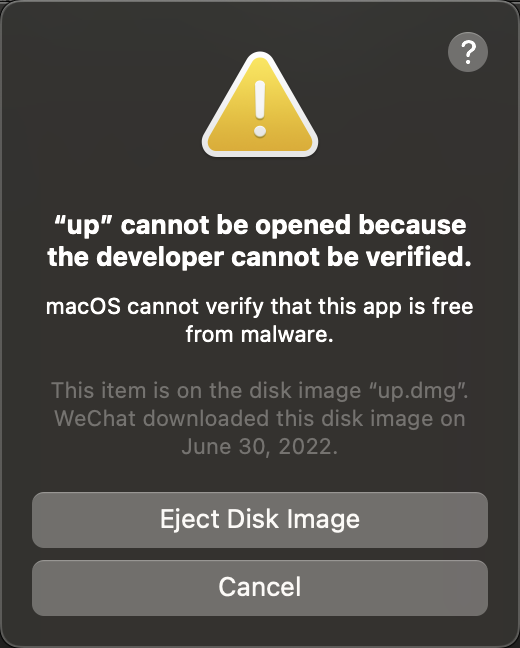 6. Click the lock icon on the left-bottom of the window, then click Open Anyway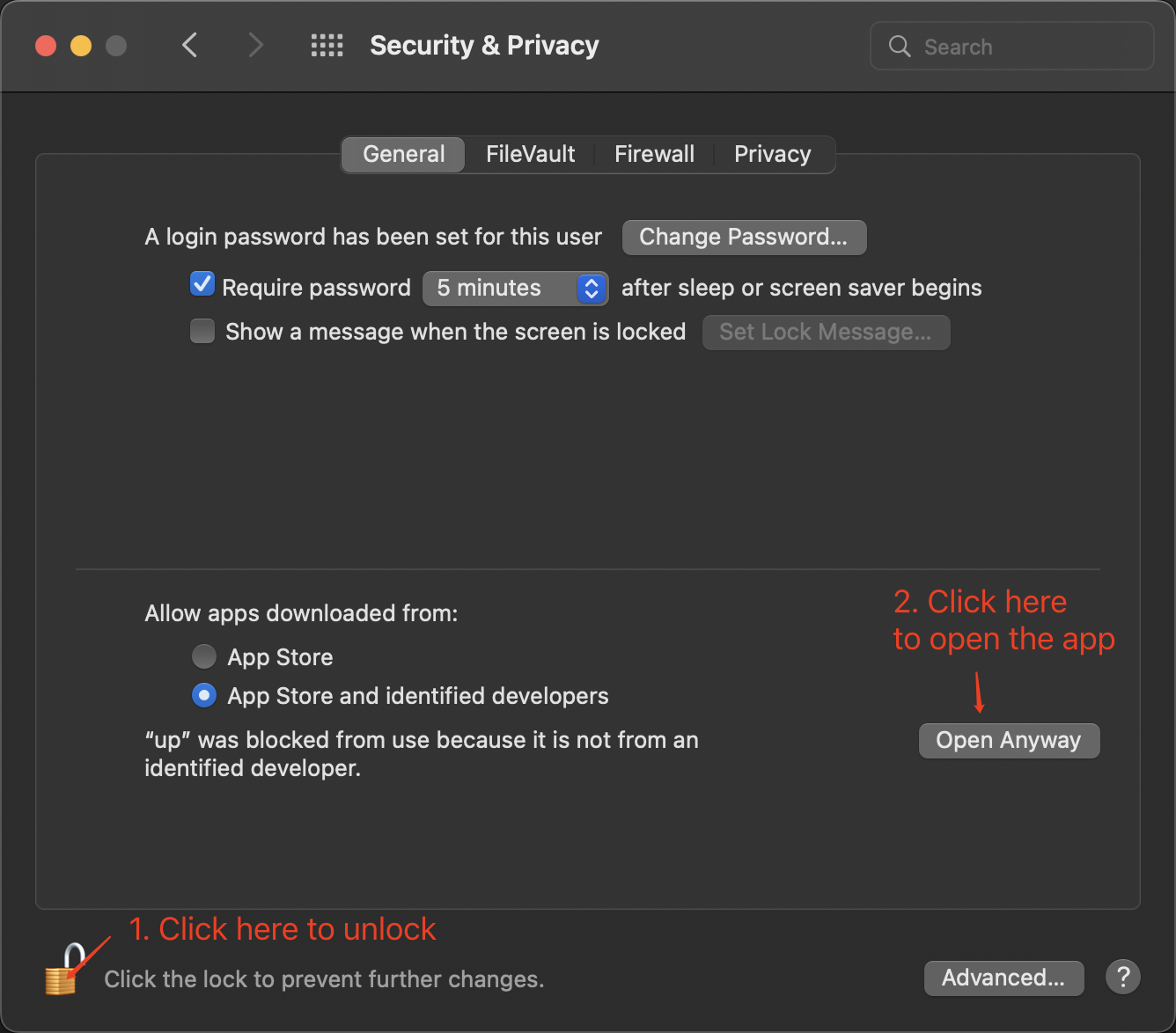 7. After that, you will see another warning. Click Open to continue.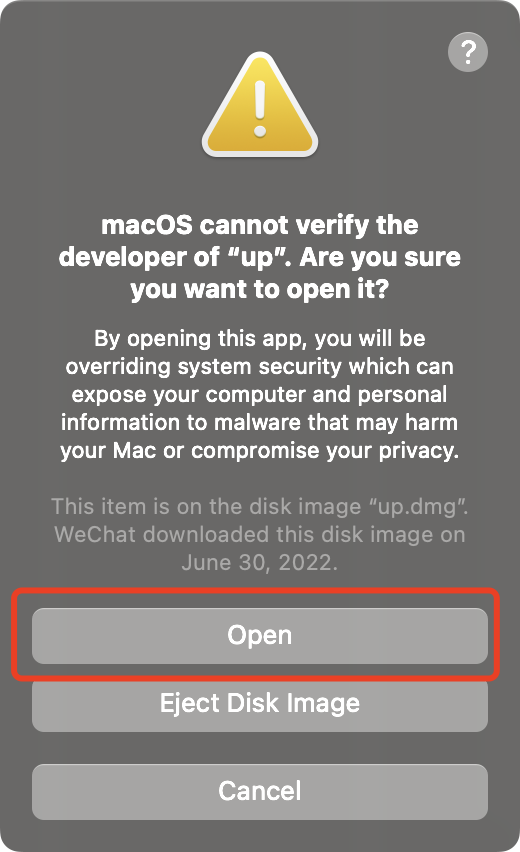 8. You will see this window then. Please select the port as "cu.wch******".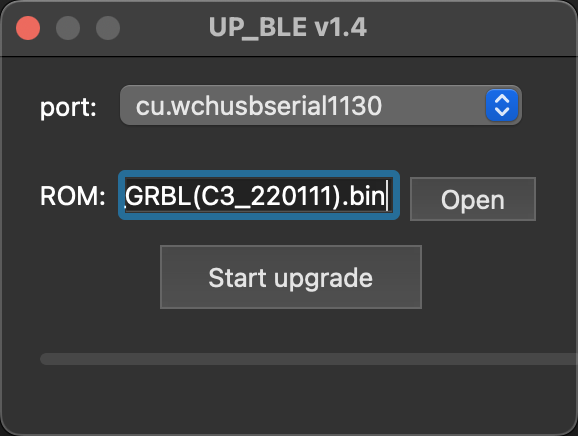 9. Click "Open" to select the firmware named LC-40_GRBL(C3_220111).bin.
10. Click "Start upgrade". You will see this message once the GRBL firmware is installed.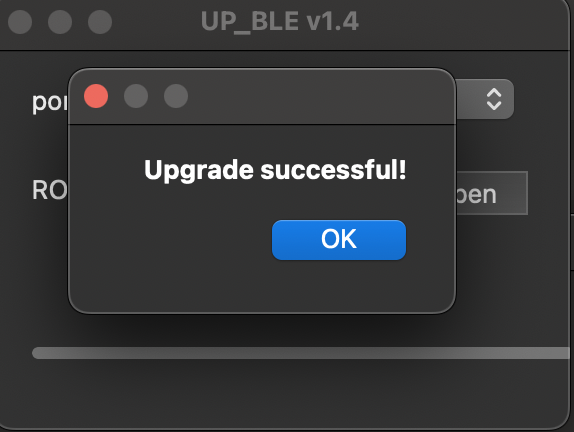 ---
---